Bonjour à tous !

Total War: WARHAMMER est maintenant officiel ! Entrainant la série dans un univers fantastique pour la toute première fois de son histoire. Les règles ont changé et ce vent nouveau apporte une dimension à la guerre jusqu'alors impensable.

La profondeur sans limite du vaste monde de Warhammer augure une nouvelle ère pour Total War. Le champ de bataille est le théâtre d'affrontements de monstres gigantesques, de créatures ailées, de héros mythiques et de tempêtes de magie. Des milliers de guerriers croisent le fer dans des batailles tactiques en temps réel.

Au cours de la campagne au tour par tour, les joueurs pourront s'immerger dans l'Ancien Monde, un lieu sans pitié semé d'embuches, où la guerre fait rage et d'habiles alliances se tissent. Quelle que soit la race que vous choisissez d'incarner et votre objectif de conquête, vous ne pourrez échapper au conflit qui menace d'anéantir l'univers.

Premier opus d'une épique trilogie, Total War: WARHAMMER promet des centaines d'heures de jeu intense. Il réunira deux autres extensions individuelles ainsi que des contenus additionnels afin de créer la plus vaste expérience de Total War jamais vue.

« On a toujours adoré l'univers de Warhammer, on était impatient de le transporter à une échelle colossale et en conservant l'authenticité si caractéristique de nos titres de ces dernières 15 années. » raconte Ian Roxburgh, le Chef de projet deTotal War: WARHAMMER. « On est en train de lui donner vie comme personne ne l'a jamais tenté auparavant. »

Cliquez sur l'image ci-dessous pour visionnez la bande-annonce, et profitez d'un premier aperçu du jeu, fantasme de joueur devenu réalité.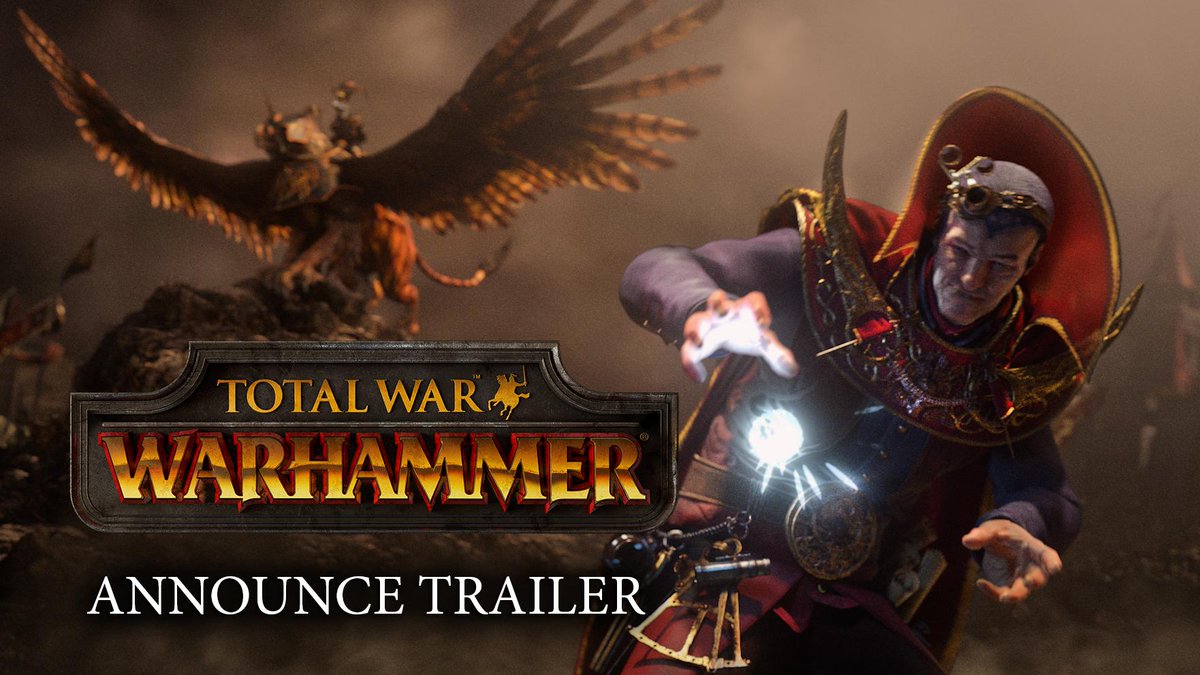 Une nouvelle section Total War : WARHAMMER sera bientôt disponible afin de vous permettre de discuter de notre prochain opus !
- Nico
- CA Senior Community Coordinator -
The formal disclaimer:
any views or opinions expressed here are those of the poster and do not necessarily represent the views or opinions of The Creative Assembly or SEGA.
Post edited by Nico CA on