The rivalry continues in Total War: Warhammer with new Lords pack, The King & The Warlord
· Two new Legendary Lords…
· …with new quest chains, magic items and skill trees
· Two new additional Lord types
· Six all-new battlefield units
· 22 all-new elite Regiments of Renown
· New Free Content

Following the recently released Grim & The Grave DLC http://store.steampowered.com/app/404014 , The King & The Warlord is the second Lords Pack for Total War: WARHAMMER. Bolstering the forces of both The Greenskins and The Dwarfs, it introduces famous rival characters, new iconic units and new battle maps to your Grand Campaigns and Custom/Multiplayer battles.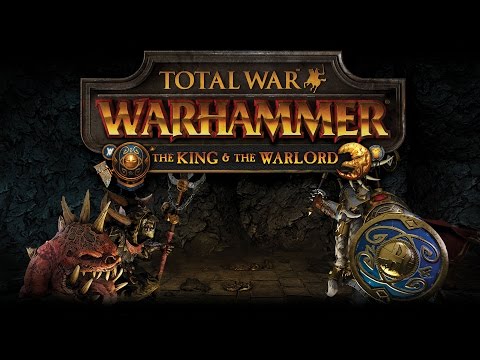 The King & The Warlord introduces two new Legendary Lords to the game, Ancestral heir of Karak Eight Peaks, Belagar Ironhammer for the Dwarfs and Warlord of The Eight Peaks, Skarsnik, for the Greenskins. The new Lords pack also offers a wide array of new campaign bonus, new battle maps, new lords and some exciting new units including a fan favourite for the first time in Total War: WARHAMMER, Squigs!
Alongside the The King & The Warlord, there will also be new, free content for all players. Stay tuned for more information on this soon.
The King & The Warlord will be releasing October 20th and is available to pre-order now via steam: http://store.steampowered.com/app/404014/

More information here!: http://wiki.totalwar.com/w/Total_War_WARHAMMER_The_King_&_The_Warlord

Formal disclaimer: any views or opinions expressed here are those of the poster and do not necessarily represent the views or opinions of The Creative Assembly or SEGA.
Post edited by [Deleted User] on