Let's say you ran into a D*ckhead of a cheeser that really **** the S*t out of you and you wanna see him burn or not burn maybe lose horribly
How about you post a bounty on his head in the Bounty Wall???????
Bounty Wall: The bounty wall is a simple idea of posting bounties against other players Please check this link for the current bounties
https://docs.google.com/spreadsheets/d/1m3z5Bn3riTSO2_lDnw6uWieMFQjmD7M5lQG9_JbK_pI/edit?usp=sharing
How can I post a bounty?
Follow this link:
https://fs26.formsite.com/UK6gPU/form..
.
Enter the details required as for the bounty reward enter whatever your willing to "Pay, Giveaway, Whatever you want to do to show appreciation for the bounty hunter who claimed the outlaws head
"
You can also add a specific Bounty condition like for example "Win over PharaohOWar using a cheesy build" But plz don't do that I have enough time raging on this game already
How Do I claim a bounty?
Let's say after you checked the bounty wall you met the player with the bounty on his head and beat him and now want to claim the bounty,
All you have to do is send me the replay of the game stating the bounty number mentioned on the bounty wall, after I check the game and make sure you are legit about the claim I will then post the game with a commentary and you will then get the chance to claim the bounty from the bounty offeror
Bounty amounts can be claimed via PayPal or Steam Gift Cards whatever is more suitable for the offeror to use
YES IT IS POSSIBLE NOW Check this video on YouTube for more details: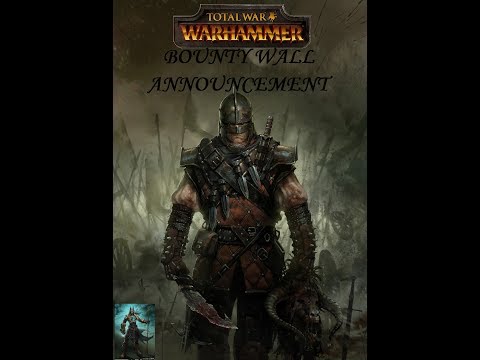 Also till now 5 bounties have been collected by very respectable players check the bounty wall for more info on it