So Morathi is head of the Chaos Elfs proof is here with screen caps curtesy of HisShadowBG







As you may be aware Morathi's faction of the DE spread Chaos corruption (as evidenced by the difference between the land near where she starts.
Befor Morathi: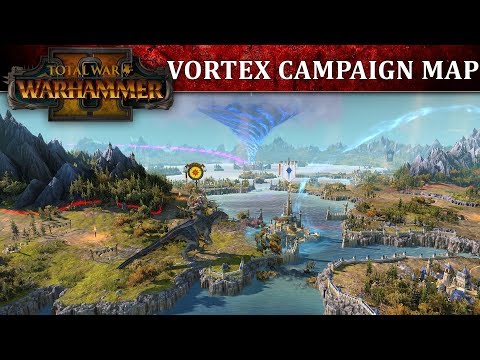 https://youtu.be/5vq6EORl57A?t=4m35s
After Morathi: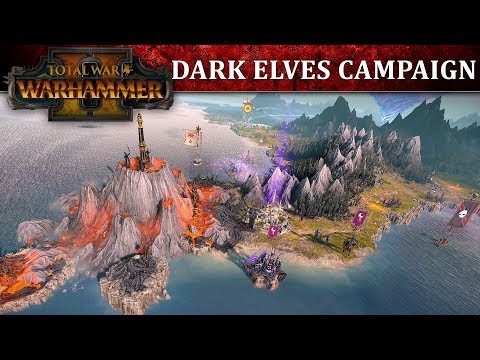 https://youtu.be/h7e3jCd62C0?t=5m54s
note the standard Chaos hellscape, in all it's samey glory)
Now I am sure some of you will say "Well this isn't ruining the DE and Morathi, it just returning them to the old lore and I like that old lore, it was good"
Well sorry to say but it's not and please let me explain y reasoning for this.
First off having Morathi as her own agent gives her much more, well agency as well as nuance. She is someone who just wants to get what she wants and will do evil to get it because she feels she must. She is not a follower of a Chaos god, she (like Nagash) is just that big of a bastard all by her self.
For example why does she tell Malekith he should be king of the Elves? As her own agent it's because she feels entitled to the throne and thus her son too. As a Chaos follower, it is so Chaos can rule.
Why does she encourage cults of the Dark Elven Gods (the evil Dark Elf gods)? As her own agent it's because it gives her a way to influence and control DE society, as a follower of Chaos it is because that is what she believes, no quest for power, this is just her religion.
Why does she want to undo the vortex? As her own agent it's so she can remake the world as she sees fit (because she thinks she can do that), as a servant of Chaos it's just to allow Chaos to take the world.
It is her choices that lead to the splintering of the Elves and the evil of the DE society, not because she follows Chaos. It is her choice to undo the vortex because she thinks she can remake the world, not because her god tells her to.
This also goes for DE society as a whole
Why are they evil? As their own agents, it's because they are raised in a society that encourages and rewards such behaviour (you also have a bit of the 'bully chain' going here, ie. person 1 bullies person 2 who then takes out their feelings on person 3). With a Chaos servant as literally the number 2, it's just that Chaos is evil and corrupts people (and elves)
From a gameplay perspective it is also a major step backwards.
Now some people think it adds more variety, but it doesn't (or if it does it makes them TOO different, in effect creating a third Elf faction in this game)
How does it do this? Well it reduces the number of Dark Elf factions. What do I mean by that? Well since Morathi spreads Chaos corruption, if you play Malekith and confederate with her then you have all these provinces full of Chaos corruption (and all the fun that brings) and reverse that if you play as Morathi, now you have a group of untainted lands.
It also makes Morathi's faction another one spreading corruption, making it extremely similar to the Skaven (with whom the DE already share the loyalty mechanic) as well as Norsca/wintertooth (the other settled faction that spreads Chaos). Which reduces the diversity and variety of the races rather then increases it.
And now we have proof
Morathi leads the Chaos Elfs, serves Chaos and spreads Chaos.
Waste of a character
waste of a faction
waste of time
Further more I consider that Morathi's Chaos Corruption must be changed.