TLDR: Lower movement speed for units is good for battles.
After watching a youtuber's recent battle in NTW , I went to install the game again, inspiring myself from his gameplay to have the kind of battles I enjoyed back then and see how the game evolved. Now, the campaign was pretty... Yuck... and I couldn't get back into it (between the AI doing whatever and the UI, it was hard. The game improved quite a bit) so instead I went and did a big bunch of battles again.
Aforementioned video: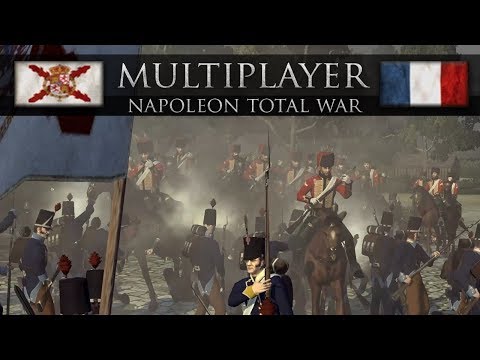 The first thing I noticed when playing these battles again was that the base movement is "walk". Not run. Unit don't generally run in this game, unless you tell them to (it was somewhat clunky by the way, sometimes the double click doesn't quite register) and fatigue lasts quite a while, so you are really "recommended" to make your units save their breath for a while.
The second thing I noticed, albeit it took some time, was that units... Moved very slowly compared to Warhammer Total war. I realized this after going on the wide flank of the enemy with two horse artillery and three other cav units to seize a hill, while my militia in the middle held some ground with the moral support of the general and most of my forces were on the other flank with skirmishers in front and line infantry behind. First off: My artillery, that is notoriously slow to deploy in this game, still had time to deploy and almost had time for a shot before the enemy cav' came around from a quarter of the map away (I screwed up my interception with lancers). In Warhammer, this would have never happened, because by the time my artillery would have started to turn, they'd have already been charged by a unit way farther on the map.
An other effect of this was that when some bits of my line collapsed, I couldn't immediately fill the hole and instead had to... TADDADADA... plan ahead. I had to keep reserves. I had to anticipate the enemy actions, and not react to them. Sure, I reacted to some, but the reaction had to be within a certain margin, a certain proximity, and I couldn't simply divert a unit from the other side of my line to fill a gap in the middle and 10 second tops after that it would have been fine again.
Basically, I think you can say all you want about melee being too fast, (melee is extremely fast in napoleon; albeit pretty bloody), but from my experience over a dozen battles, even against the admittedly pretty poor AI, my battles lasted about 50% to 100% longer than in WHTW, but at the same time:
- They started right during deployment because you can't just decide to reorganise your troops at the start of the battle: You're either commited to your plan or you give up the ground to your opponent while you reorganise your line
- They had action and decisions during the whole battle: There was a flow to it, and you either ride the flow or get drowned by it
- It wasn't a clickfest for APM gods, but at the same time still required occasional split second decisions (reacting to an enemy cavalry that snuck through my lines, declaring a charge after an enemy volley while he's low on morale, falling back with half of your line to draw the enemy in a crossfire....)
- Combat never was in a single line decided by who had the best local counter to the unit directly in front of it with minor flanking attacks and hammer and anvil abuse: Very often, I could engage my units in one area while retreating in an other, threatening the enemy so he wouldn't be able to reinforce his line on a specific point, I had broad flanks, etc...
- When things go wrong, you can really "save" things up by sacrificing a minor unit to save others so they can fight just a bit later
I realize now that how I played napoleon and Empire when I were a child was totally wrong: I made huge thin lines of troops and went into a shooting contest, just like nowadays I see MP combat in WHTW being fought frontally. Except that in warhammer, I never have the occasion to have a broad front with normal funds. I can't keep my eyes away even one second because every time you blink you miss an action. You don't NEED to plan ahead because you can jsut reorganize your troops on the fly, I didn't ahve a massive collapse that I can't save.
Maybe I'm an old fart already at 30yo that's not suited for the kind of gameplay of nowadays, but I found in Napoleon the "feel" of battles I don't get in warhammer: A strategic feel, and that's almost all thanks to the speed at which units move: Slower.
EDIT: To answer this:
It was a totally different type of game gunpowder lines vs monsters.


You can't even compare the two.

I have to disagree. As I point out in my wall of text, it's not the combat that matters: It's the strategy around the decisive movements that matter. If during deployment, I realize that my counter to your, say, giant, is totally wrongly placed, in warhammer, it's just a matter of saying "move fast" and boop my mistake is corrected. With the movement speed of Napoleon, that counter would have a harder time to get there. It really isn't matter of gunpowder VS fantasy on this one.

Let's put it in practice: Let's say that in a Greenskin army there's a bunch of boar boyz on the left flank, a strong line of orcs and Trolls in the centre, some areer' boys in the front and a bunch of vanguard wolfs in a forest near the front. Against them, there's many imperial spearmen, some halberds, a unit of demigryphs on the right (so not facing the boar boyz) and a mix of guns and crossbows + 1 artillery. In the current gameplay, with the current speed of units, what basically happens is that the demis will go manage the boars, the main lines will clash, the ranged units will duel (though I doubt a greenskin would bother with arrer boys at all because they would be pointless: Better have more grunts), and the wolves would try to flank and get the artillery.

With slower speed units, you could instead have the wolves harrass the demigriphs, which would allow the boars to roam pretty much freely. If the demis seem to come, the boars can just move away by the time the demis get around. The ranged units could harrass each other and the main units, forcing one side or the other to commit to an offensive. But the imperial guy (who'd have the fire superiority) could still decide to move back in echelons so that he could fire for longer until he feels confident he can engage the trolls and orcs. At the same time, the wolves would always menace the archers, without necessarily charging them, to limit their impact on the battlefield.

It really isn't that different. It isn't about gunlines, magic or whatever, 'tis about local force, mobility, anticipation and making the correct call at the right time. Sun Tze, even if overused for argument's sake, made general principals that still totally suite nowadays battlefields. But for some reason, they don't apply to WHTW because there is basically a very tiny fraction of the strategic opportunities in a battlefield that are offered to us.