Some systems display flickering shadows in desert environments when units engage in combat. It's most noticeable when the camera is between the light source (sun) and the soldiers. The systems are not using GPUs in SLI.
How I produced the effect:
Custom Battle in the Arabian Peninsula, not near a settlement
Spring
Day
Allow your melee forces to engage with the opposition.
Pause the game, position the camera between the sun and the soldiers
Video showing the appearance (not my video):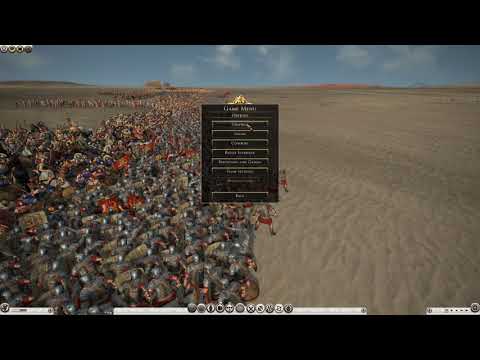 This topic originally came up in the Steam forums*, so there is more information available there. In that thread, another player wrote that he/she experienced the same thing in a field map near Athens in Autumn.
*
https://steamcommunity.com/app/214950/discussions/0/1746720717338083995/
Another thread created by original Steam author :
https://forums.totalwar.com/discussion/224081/total-war-support-please-read-rome-total-war-2-extreme-shadow-flicker#latest