I guess its a minor thing but it'd be so, so much cooler if Total War armies marching on the field looked more like this: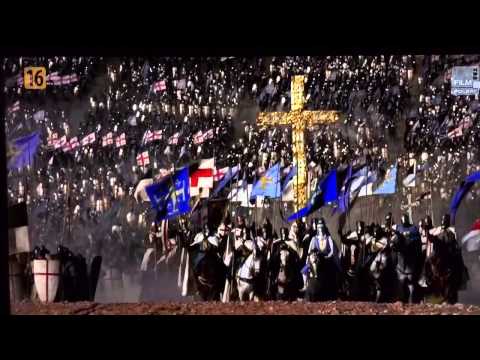 https://www.youtube.com/watch?v=SPVuz9wYrds
In the older titles like Empire and Napoleon, we had multiple standards per unit that actually flapped in the breeze and seemed to move realistically. Then in the games on the newer, "prettier" engines we're back to one guy in each unit holding a tiny, rigid piece of cardboard that both looks terrible and ads virtually nothing to the aesthetic of the army.
It looks like they've at least taken a bit of a step in the right direction (flag-wise) in 3K:TW, but I think there is still room for a large amount of improvement.