It's time for the Reign of Blood, available to wishlist now:
https://store.steampowered.com/app/874310/
Watch the full trailer here: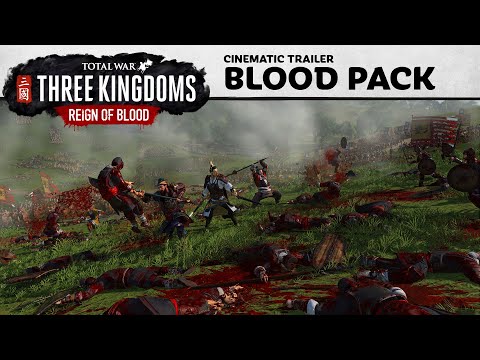 Reign of Blood will be released on 27th June.
We were hoping to release it this week, but we found some minor bugs a few days ago and we want to make sure the pack is as polished as possible before we release it.
The Reign of Blood Effects Pack will cost £1.99, $2.99, €2.99.
This means that we are separating the upcoming patch and the blood pack from one another, as we still want you to get the critical fixes in 1.1.0 as soon as possible, including a potential fix for the campaign map stuttering which will be added to the beta soon. As for the assembly kit (for mods), we're just finishing off some work on it, and
aim to release it on 4th July.
So, our release schedule for next week is:
Tuesday 25th – 1.1.0 Release

Thursday 27th – Reign of Blood Release

We'll let you know if any of the above changes.