I made this list as I hope for Tilea as a faction and because I don't think anyone else is going to make one. First:
Tilea provides a rich and flavorful army with a new playstyle, predominantly based around pike and shot (with crossbows), with highly mobile artillery units and hard hitting infantry (gladiators).

Since CA has stated that they want to focus on official armies, all of the below units are Games Workshop official.

Some of these units are from the dogs of war army books. The dogs of war have a ton of units and TIlea does not – only makes sense to implement most of them for Tilea. Thus, the only Tilean Dogs of War units not on this list are The Alcatani Fellowship and Leopold's Leopard Company, as they are both pike units and the Tilean army hardly need 4 units of pikes.

The cult of of Morr and most units associated with it should be in the Tilean roster, including Knighs of Morr. The cult of Morr has its chapter house in Tilea and is generally bigger here than in the Empire.

Legendary lords
Borgio the Besieger
Borgio, Prince of Miragliano, nicknamed "The Besieger" because of his unsurpassed expertise in siege warfare, is the deceased ruler of Miragliano and was once one of the greatest Mercenary General of his age.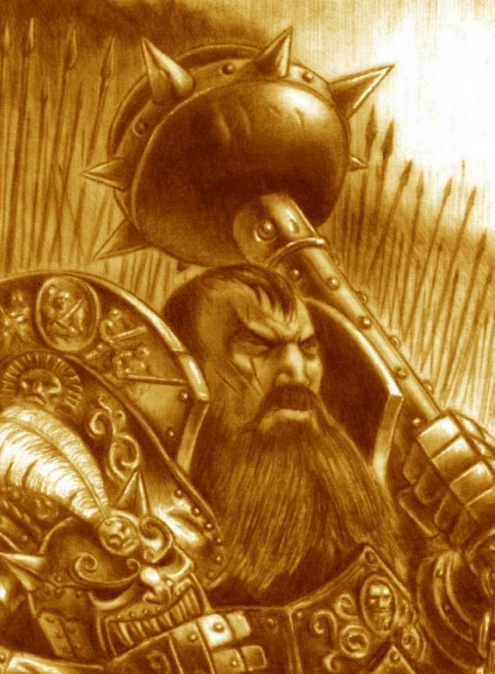 https://warhammerfantasy.fandom.com/wiki/Borgio_the_Besieger
Lorenzo Lupo
Lorenzo Lupo, Prince of Lucinni is the current ruler of the city-state of Luccini and a descedant of that city's ancient founders. Lorenzo wears armour of the old-fashioned style and fights on foot in the manner of his ancestors. This is a strange eccentricity of his and would be considered quaint and maybe even ridiculous by his rivals if he wasn't so good a general and didn't beat them so regularly. Instead, his reputation for bravery and fighting hand-to-hand in the front rank of his troops has earned him the respect and awe of his enemies.
https://warhammerfantasy.fandom.com/wiki/Lorenzo_Lupo
Albertalli
General Albertalli was the leader of the Tilean mercenary regiments that fought alongside General Pavian at Krasicyno--during which Albertalli's countrymen held the line for three hours straight and later led the charge against the Kurgan line at Mazhorod in 2522 IC. He is described as a dark-haired man with swarthy skin, his moustache waxed in an elaborate upward curl.
https://warhammerfantasy.fandom.com/wiki/Albertalli
Bibino Ortichino
The third son of a Tilean prince, Bibino "The Count" Ortichino lost his inheritance when his promised parcel of land was claimed by an Estalian margrave as hostage ransom. After receiving the news, Bibino found and killed the Estalian, then fled to Sartosa to avoid reprisals. Bibino's crew followed him eastward to the Border Princes, where ancient Nehekharan gold was rumoured to be buried
https://warhammerfantasy.fandom.com/wiki/Bibino_Ortichino
Legendary heroes
Leonardo da Miragliano
Leonardo is neither a general nor a wizard. He is a scientist, and his genius is illuminated by the light of reason and method, not superstition! Therefore, Leonardo does not have magic items. Instead, he has Scientific Items, reflecting his expertise as an inventor and investigator. These items are not affected by anything that normally affects or negates magic items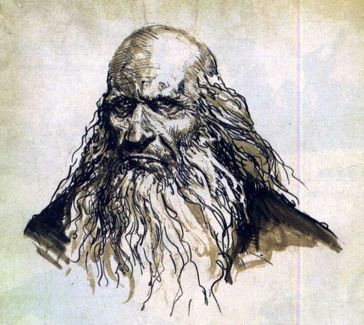 https://warhammerfantasy.fandom.com/wiki/Leonardo_da_Miragliano
Marco Colombo
in: Dogs of War Characters, Tilean Characters, M, C Marco Colombo English EDIT COMMENTS (2) SHARE Marco Colombo Miniature 2 Marco Columbo Marco Colombo is best known as the explorer who "discovered" Lustria, although it was really discovered years before by the Norse.Marco is an expert huntsman with the crossbow, who enjoys chasing big game and gigantic monsters on his tropical expeditions. Marco is armed with a crossbow which he can use while mounted and may move and shoot from the saddle. Marco has a special high-power telescope which he uses at sea. It is so powerful that he can use it to spy out hidden enemy troops lurking in cover or in the midst of a regiment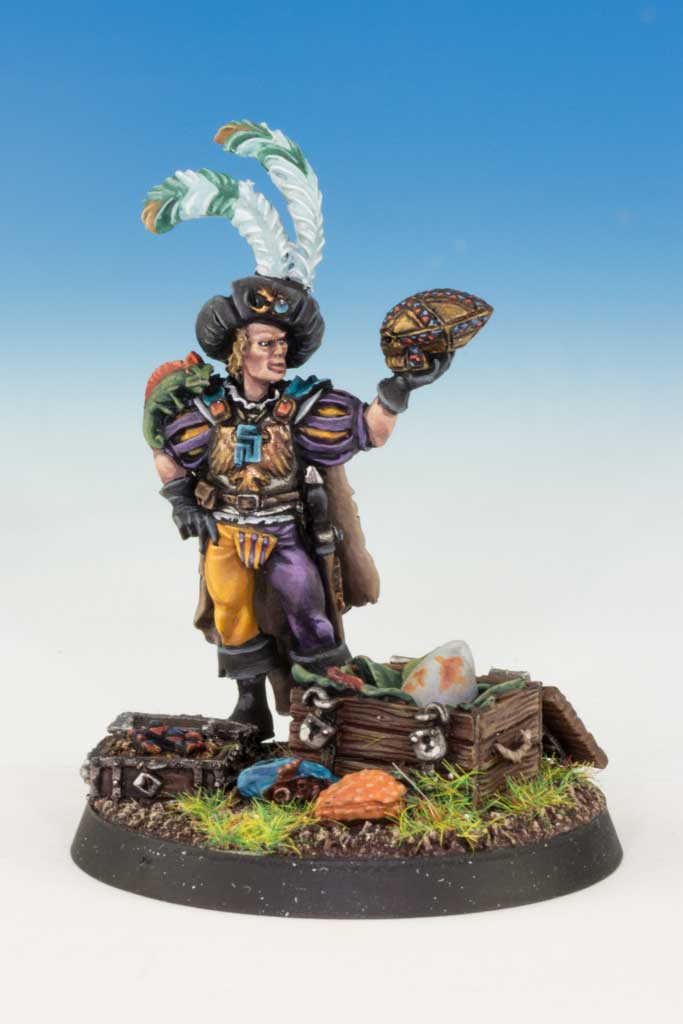 https://warhammerfantasy.fandom.com/wiki/Marco_Colombo
Lucrezzia Belladonna
The most beautiful woman in all of Tilea, and some say even the whole of the Old World, is Lucrezzia Belladonna. She is also the most dangerous to know! Lucrezzia is a renowned sorceress and rumoured to be an arch poisoner, mistress of many assassins!
https://warhammerfantasy.fandom.com/wiki/Lucrezzia_Belladonna
Heroes
Pit King
(From Mordheim tabletob & Town Cryer Issue 2) The Pit King is the leader of the warband. He is a very renowned warrior; a spectacular fighter used to pleasing the baying crowd with his martial display and bloody triumphs. He has managed to buy or free enough fellow pit fighters to start a warband of his own. He's the smartest and toughest pit fighter around and will fight anybody who puts his position in danger. He is held in a mixture of awe and fear by his fellows and his loyalty to his men is undisputed
Priest of Morr
The Priests Of Morr Are As Feared On The Battlefield As They Are Among The Populace. Few Empire Warriors Openly Welcome The Messengers Of Lord Of Dreams, Yet Their Fear Is Nothing Compared To The Aura Of Dread The Priests Of Morr Can Project Upon The Enemies Of Mankind.
https://warhammerfantasy.fandom.com/wiki/Cult_of_Morr
Melee cavalry
Freelance Knights/Freelancers
(From White Dwarf 331 & Mordheim tabletob) Just as Warriors of lower social orders can become Mercenaries, Squires or Nobles may offer their skills for hire by becoming a Free Lance. Essentially, Free Lances are either titled aristocrats with a taste for adventure or expert cavalrymen from the lower orders who offer to place themselves on the front line of battle.
Knights Encarmine
The Knights Encarmine are a flamboyant, foppish band of warriors founded by rich dilettante Frederici Tolscano of Tilea in 2310 IC. The Order is exclusively comprised entirely of the rich and privileged. Each member of the order maintains a brilliant suit of red plate armour topped by a tricolor plumage of green, white and red. As the paint coating the armour chips away easily, the suit must be constantly repainted after each action in order to maintain appearances. Members of the Knights Encarmine eschew the "lowly" shield, as it is a "commoner's defence" to hide behind a metallic barrier in battle. Instead, the Knights Encarmine practice a secretive two sword combat technique pioneered in Tilea. One sword acts as a deflection tool, while the other strikes the deathblow.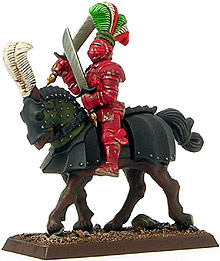 https://warhammerfantasy.fandom.com/wiki/Knights_Encarmine
Knights of Magritta
The Knights of Magritta are a secret society with members throughout the Old World, but strongest in Tilea and the Empire.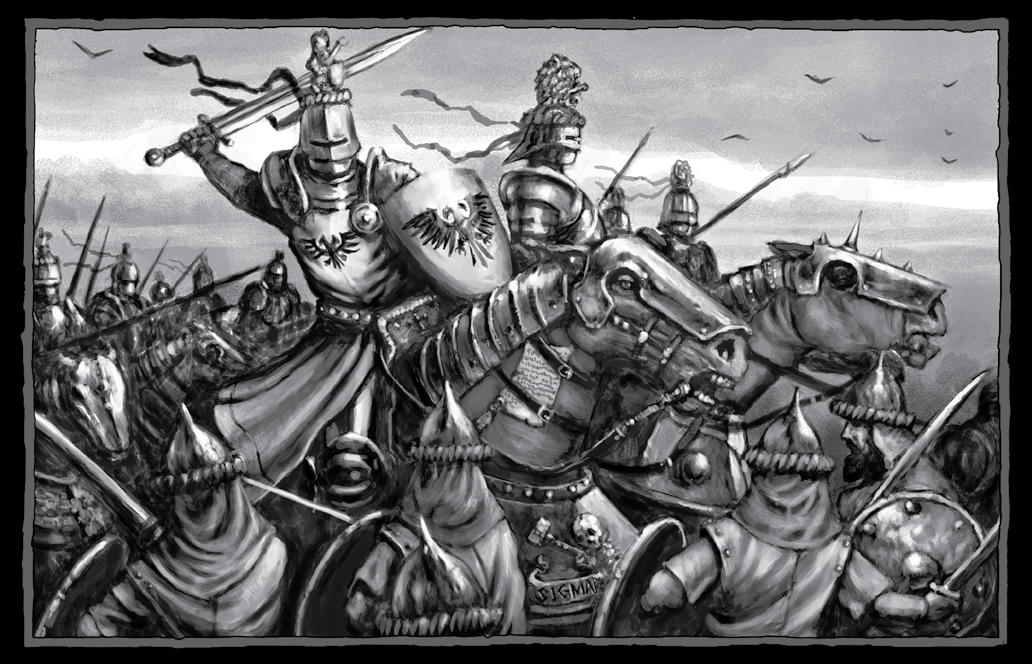 https://warhammerfantasy.fandom.com/wiki/Knights_of_Magritta
Knights of Morr
The Black Guard of Morr which chapter house is located in TIlea inspires feelings of fear and dread in both friends and foes alike. The combination of their all-enclosing black, obsidian plate armour and their vow of silence makes their presence unsettling, and many whisper that they are really Undead spirits bound into the service of the Cult of Morr by its priests.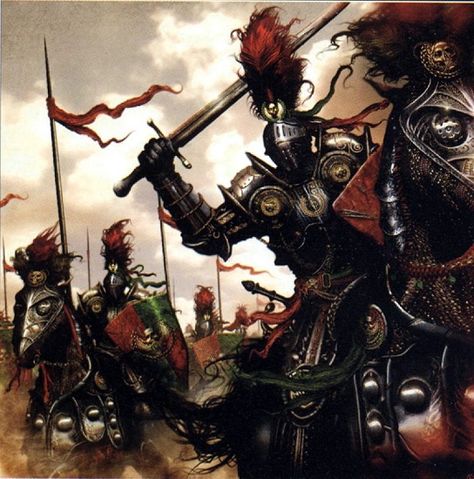 https://warhammerfantasy.fandom.com/wiki/Knights_of_Morr
Venators (ROR Voland's Venators)
(From Dogs of war 5th edition) Venators are a famous band of Dogs of War mercenaries whose reputation as the best cavalrymen in all of Tilea exceeds that of even veteran knights of the Empire or some say, even Bretonnia itself. These brass armored band of renegades, exiles, and disposed son's of nobles and lords are expert cavalrymen
Flying War Machines
Ornithopter
(From Spears of the Maiden) Originally invented by Daddallo of Verezzo, Ornithopters are a unique form of Tilean motivation. While the original model was built from bedsheets and salvaged bits of furniture, over the years these contraptions have become more and more elaborate with flapping canvas wings powered by foot stirrups, leaving the pilot's arms free
Birdmen (ROR Birdmen of Catrazza)
(From Spears of the Maiden & Dogs of war 5th edition) Perhaps the most unusual type of mercenary in Tilea is the Catrazzan Birdman, who glides through the sky on a pedalpowered Ornithopter whilst shooting at enemies with his crossbows. Following the example of the famous inventor Daddallo, these dedicated warriors are among some of the best shots in all of Tilea, well-versed in the principles of modern science and engineering.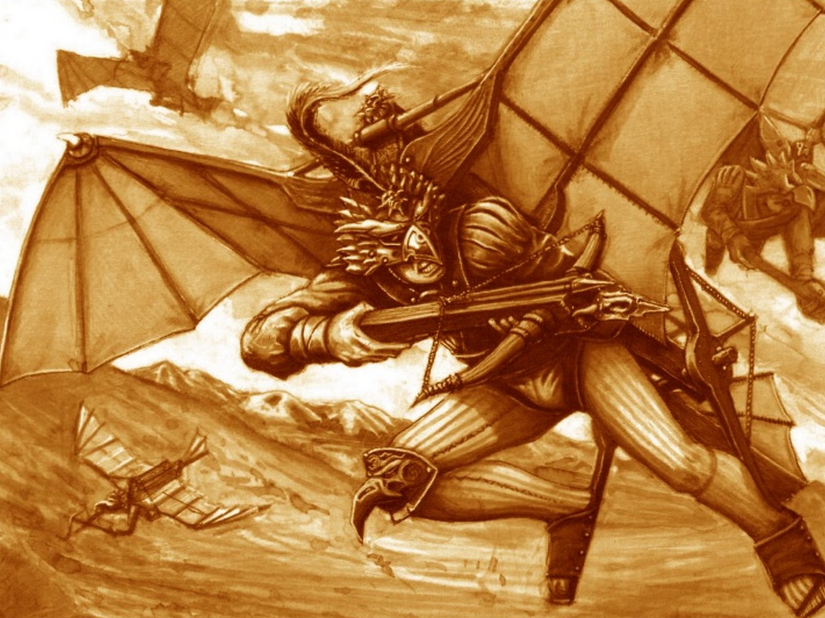 Missile infantry
Besiegers (ROR Braganza's Besiegers)
(Dogs of war 5th edition) Braganza's Besiegers are a famous band of Dogs of War mercenaries that hails from the Tilean city-state of Miragliano, trained and maintained as heavily armored Crossbowmen. These veteran crossbowmen are typically equipped with thick plate Armour that protects the Besiegers from most harms, allowing them to fight against their foe's both in range and melee combat. The mercenary company uses a certain type of shield called a Pavise, which acts as a carriable shield either strapped into the Besiegers back, to protect the crossbowen while they reload, or stacked them up in a line to act as a make-shift barricade
Crossbowmen/Marksmen (ROR Marksmen of Miragliano)
(From White Dwarf 331 & Dogs of war white dwarf supplement) The crossbow has always been the favoured weapon in Tilea because its long range allows troops to shoot from high positions on the ramparts and across moats and ditches into the enemy hordes. Crossbow bolts are powerful enough to pierce armour and inflict mortal wounds on tough and determined opponents.
Pursuers
(From Mordheim Tabletop) Pursuers are a special martial type of pit fighter often used for 'warm-up fights' before the main show. These men are usually lightly armed with spears, nets and javelins with which they harry their enemies in a hit and run style of warfare. This style of fighting dates back to ancient times in Tilea when gladiators, as they were known in the Tilean tongue, would fight in massive stone arenas to huge crowds of citizens baying for blood.
Melee infantry
Republican Guard (ROR Ricco's Republican Guard)
(From Spears of the Maiden & Dogs of war 5th edition) Unique to the City-State of Remas, the Republican Guard are the guardians and soldiers of the Senate. Backed by the tax money taken from powerful merchants, the Republican Guard are equipped with the finest armour and weapons money can buy. Traditionally each Republican Guard also wears scarves of the finest red silk to represent the bloodied bandages of those Republican Guard injured or lost in battle. It has become fashionable for the adoring ladies of Remas to donate these scarves as a sign of their gratitude for the services of the Republican Guard. The Republican Guard patrol the most important areas of the city of Remas, but they are also tasked with enforcing the will of the Triumvirate
Pikemen/Tilean Pike (ROR Cornetto's pikes)
(From Spears of the Maiden & Dogs of war white dwarf supplement) The Pikemen (picchieri in Tilean) are the characteristic Tilean mercenaries - their twenty-foot long heavy polearms are the bane of cavalry units everywhere. There are numerous famous Pikemen mercenary companies throughout Tilea that sometimes wander off to distant lands in search of better pay. Pikemen usually see themselves as an elite among other infantry troops, an attitude which can sometimes lead to drunken brawls in taverns frequented by mercenaries.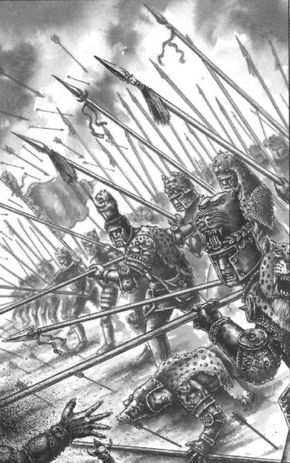 Duellists (ROR Vespero's vendetta)
(From Warhammer Fantasy RPG 4th ED & Dogs of war white dwarf supplement) Duellists are famous for their fighting prowess, either with hand-to-hand weapons such as swords or with missile weapons. The Duellist's favourite weapons are the fencing sword and the duelling pistol, a primitive and unreliable gunpowder weapon, whose propensity to explode does not endear it to sane people.
Deepwatch
(From Warhammer Fantasy RPD 2nd ED -- Warhammer Companion) The Deepwatch are both the first and last line of defence between Tobaro and the threats it faces from below. The city authorities paint service in the Deepwatch as glamorous, a life of heroics and adventure in the tunnels beneath the city.
Pit fighters
(From Mordheim tabletob & Town Cryer Issue 2) Pit fighters are close combat specialists armed with a variety of weapons and armour. Usually they are fairly heavily armoured and equipped with sword and shield, although sometimes they will be skilled in the use of two-handed weapons.
https://www.hong-crewet.dk/Mordheim/Warbands/Pit_Fighters.pdf
Ogre pit fighters

(From Mordheim tabletob & Town Cryer Issue 2) Ogres are large brutish creatures standing some ten feet tall, and all of it is bone and muscle. It is unsurprising then that they are one of the most brutal and feared of all pit fighters. These massive, savage fighters are often called upon to fight such fearsome beasts as captured Trolls in some of the most incredible bouts held at the pits
https://www.hong-crewet.dk/Mordheim/Warbands/Pit_Fighters.pdf
Legionaires (ROR Pirazzo's lost legion)
(From Dogs of war 5th edition) I'l like to see these unit as a sword unit. Pirazzo's Lost Legion is all that remains of a expeditions sent to Lustria by the Merchants of Tobaro. The regiments in Tobaro were amongst the most reckless poverty-stricken youths of the city. The promise of untold wealth to be found in the jungles of Lustria was a temptation none could resist and they joined by the droves to be part of this magnificent expeditions
Henchmen
(From Old World Armoury) Gold goes a long way, but rude and careless leaders, irregular pay, and an unusual amount of danger can all factor into how a henchman perceives his boss and whether or not he'll abandon his employer in a tight spot. Many GMs may wing loyalty, roleplaying the henchman's attitude in response to the PCs. Should basically be a connon fodder unit.
https://www.hong-crewet.dk/Mordheim/Warbands/Pit_Fighters.pdf
The Black Guard (of Morr)
Black guard are greatswords In all respects, committed to fighting in the name of Morr.
War machines
War Altar of Morr
(From White Dwarf September 2013) War Altars Of Morr Are Often Constructed Around Icons From The Gardens Of Morr, Which Are Then Used To Bind Those Whom Morr Most Despises: The Undead. As A Focal Point For The Devotion Of His Followers, The War Altar Is Anathema To The Undead And Those Who Seek To Steal The Souls Under His Protection.
Artillery
Galloper Guns (Bronzino's Galloper Guns)
(From Dogs of war 5th edition) First serving under the leadership of the Tilean Merchant Prince Borgio "the Besieger", the Galloper Guns were in fact, lightweight cannons removed from their mountings on the galleys of Remnas and fixed onto specially made carriages, allowing for rapid deployment during the heat of battle
Ballista
(From Spears of the Maiden) Horse drawn to keep with the mobility.
Scorpio
(From Spears of the Maiden) Horse drawn to keep with the mobility.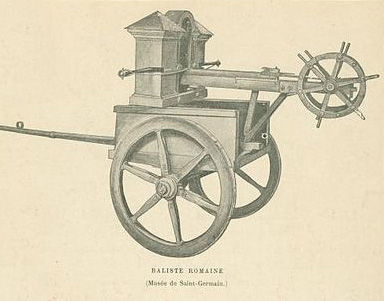 Cannon
(from Dogs of war white dwarf supplement) Since Dogs of War armies are always on the move, they cannot afford to carry and maintain the massive Great Cannons typical of the Empire. For this reason, lighter, easy to move, small caliber guns are a treasured element.