Hello, I just watched this video from RepublicOfPlay, which describes the history of total war naval battles. He also says that the licence is not an issue. The naval battles absence is based purely on the resources side of things.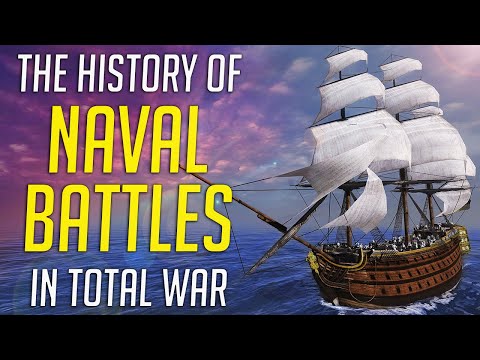 During the video, he shows a quote that says:
"
Any chance we'll ever see naval combat?
The thing really is we have finite resources. In the case of the ships I've seen comments that it's due to Man o' War. The main focus is land battles, and the man hours it takes to create this game, naval battles are just a thing that we can't do, because if we did we couldn't do it justice enough. So we'll focus our resources ...For now! There are some ideas being floated around but that's stuff that I definitely can't talk about
. " (this quote is at 26:54 in the video).
This leaves the naval battles door open. However I think that their addition is unlikely, because it would completely scrap the Island battles that we already have in the game. I would certainly like to have naval battles, but I wouldn't like them to be simply transports crashing into each other, I'd rather keep the land-based battles over that.
At the end of the video, Darren goes on saying that the studio should take its time before releasing games and perfect them, instead of releasing a new game every year and then dodging the questions regarding the naval battles matter. In future games, I would personally like naval battles to be there in some cases and I wouldn't mind if they weren't there in other cases. For example, if they were to release a 40k, a late medieval game or an empire2 game, then I would certainly love void or sea battles. If they were to release a 30 years war title, I actually wouldn't mind if naval battles were not included.
What do you think about this whole thing? Is it absolutely impossible that the warhammer series will get naval battles? Will we see naval battles again in other titles in the future?