In this video I attempt to break down and explain the reason why people, players, cheat in video games and games in general. This is my opinion and conclusions but I would like to hear other peoples, players, thoughts on this subject.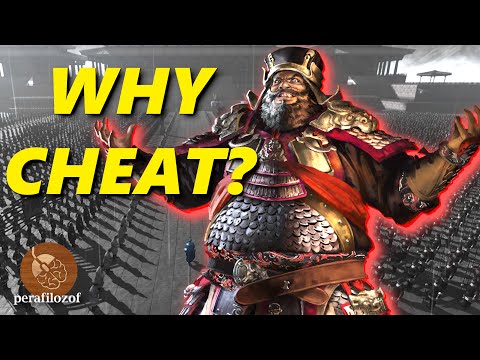 Singleplayer cheating is quite different from multiplayer cheating and should be looked at from a different perspective. An important question is should players even care about other players cheating in singleplayer games, even those with leaderboards. As for players cheating in multiplayer, each of us has their own way of dealing with the after effects of getting cheated on. Some get angry, some disheartened and others simply go on.
The kinds of games we play also change how we look at cheating. A code for extra resources in an RTS is not as immediately impactful as an aimbot in a FPS game. Finding out whether or not you are getting cheated on by the other players is often very hard and leads to a lot of false positives among the players. This damages the community and puts players at odds because of all the false accusations being made during games. The players that use cheats as a crutch can hide the use of such hacks and aimbots with careful play or expose themselves with blatant open acts of mass cheating.
The neverending battle between cheat creators and game developers, who try to put a stop to cheating seams to be pointless, and a much deeper solution of the problem is required. The hacks and aimbots are just products, products that shouldn't exist, but they do thanks to the players who want, need them. If we could educate more people on the detrimental effects of cheats on both themselves and other players and the community at large then just maybe cheats would stop being made because there wouldn't be anyone to buy and use them.
If you would like to say something about this subject, express your opinion on the matter, comment on my views or just simply vent your frustration from the last time you got cheated on feel free to write in the comments sections of this video as I have made this video an open invitation for discussion.