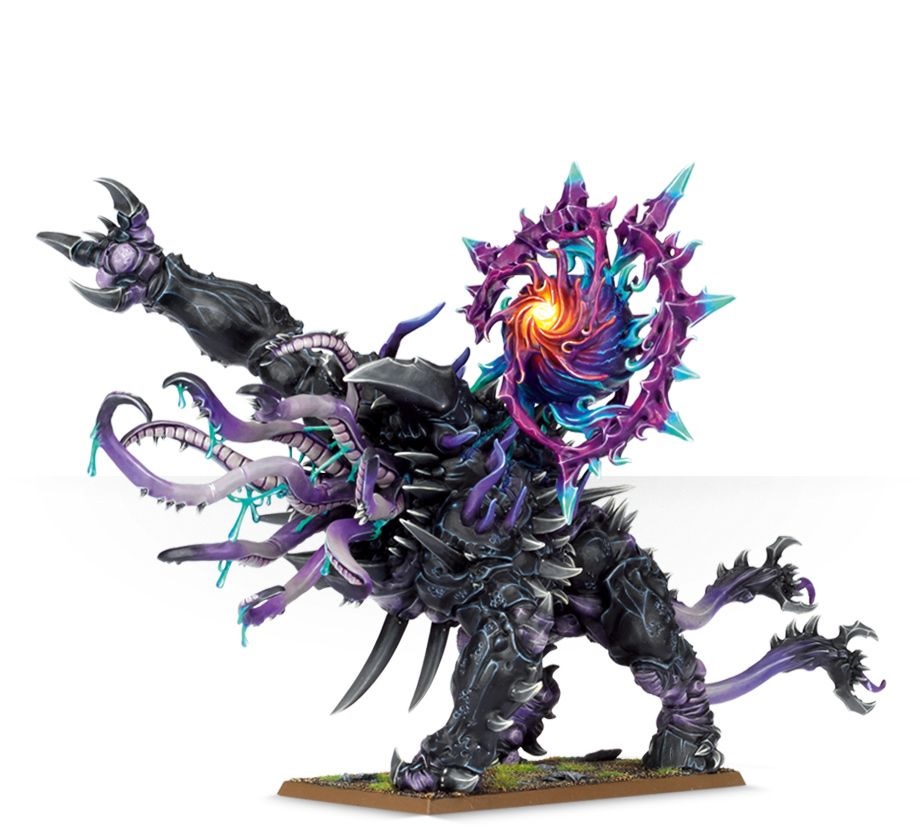 I absolutely love these guys. They've got great models, great appearances, functioned well in Tabletop, and seem perfectly representative of the hideous darkness of Chaos creatures. However, I can't help but feel they'd be better suited as units for the Daemons of Chaos rather than the Warriors of Chaos. The Warriors have a ton of single-entity monster units already (Manticores, Chaos Giants, Shaggoths) and will likely get more, i.e. Chimeras, Chaos Warshrines, etc. but the Daemons don't really have any. The Greater Daemons will be huge and monstrous, but as army commanders they'll take a decidedly different role from a big, smashy monster, leaving them just with the (rather ugly) Soul Grinder.
It would be relatively easy to retcon these things from being chaos units to bestial Daemons. Despite the claim that these monsters are unaligned, it's blatantly obvious the Slaughterbrute is meant to represent Khorne, and the Mutalith Vortex Beast similarly invokes Tzeentch. If there were two more large monsters representing Nurgle and Slaanesh respectively, the four of them would be perfectly suited for as Daemonic beasts for the DoC, representing their divided nature.
Remember: there's no reason to get angry on the forums. Be polite and respectful towards other people's opinions, even if you disagree.
Let Slip the Dogs of War - A fanmade Campaign Pack concept
https://forums.totalwar.com/discussion/303462/let-loose-the-dogs-of-war-a-fanmade-campaign-pack-concept