Looking for someone new to watch and chill online with?
Hello, my name is Ade - supershrek - and I started streaming Total War Warhammer 2 a couple months ago. Playing on legendary/VH only, I stream regular and challenge campaigns - I've recently done this is total war campaigns for Eltharion, Grimgor, Mazdamundi and Teclis, as well as other challenges like relocations and limited roster e.g. I did an empire cavalry only challenge.
It's hard starting out as a streamer but I've had a great response so far and am building up a following. I'd love to have more people to chat to as I enjoy the social element and I'm still learning so much about the game. I've never lost a campaign but love people suggesting new tips and tricks!
I'm streaming on Twitch during the afternoon and YouTube during the evenings. All times are GMT.
Twitch streams: Thursday - Monday 12:00 - 16:00 GMT
YouTube streams: Wednesday - Sunday 19:00 - 00:00 GMT
My current YouTube campaign is Skarsnik which I'll be finishing tonight, then starting a brand new campaign tomorrow. Link to my latest campaign below.
Hope this is of interest to some of you and hope to see some of you guys on my channel 👍🏼 Let me entertain you 😌 Thanks for your time!
Twitch: supershrektw
YouTube: Supershrek Total War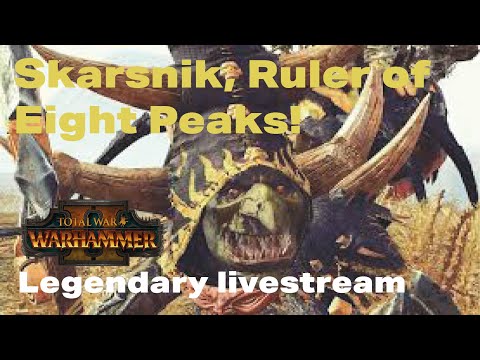 https://youtu.be/O08DeVcDH0Q