Good day.
I wanted to create this thread 'cause I realized a good amount of users think the Chaos Wastes are only snowy and frosty lands, like Norsca.
Usually this argument ends with debating about how the Chaos Mortals
(mostly Marauders)
should look like. . . and due to this lack of knowledge someone thinks they should all have the same look of Norscan Marauders, in other words the same viking
ish
look and/or fully armored look
(for the Warriors)
.
Most of this faulty idea was used against the look of Tzeentch and Slaanesh Mortals, like the Hedonites and the Kairic Acolytes.
Well this couldn't be more wrong than that.
I'll now show you a little piece of how the Wastes are described in the Official Novel -
Gotrek & Felix: Daemonslayer
-
Deserts of multicolored sand.

Towering mountains and rolling, mutated, plains.

Stony plains with towering boulders.

Keep in mind this is just a small part of how the Wastes look like. There's much much more to see. If you keep reading the Novel you'll find out that there are several other lands and locations, like ruined cities
(Aztechish)
, mutated forests of giant shrooms etc. etc.
I leave you the link of the Novel, from page 17 to page 22-23:
https://onlinereadfreenovel.com/william-king/page,17,68190-[gotrek_&_felix_03]_-_daemonslayer.html
If that's not enough I suggest you to see how
Vermintide 2
depicted some locations of the Chaos Wastes: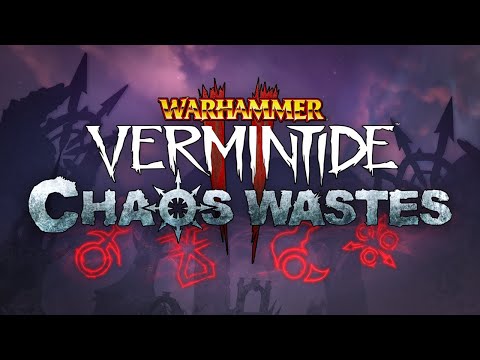 https://www.youtube.com/watch?v=fqCVZwY2toM