@CA_Duck
@CA_James
Dear CA and team,
I would like to express my deepest gratitude for the amazing flc update for the dwarfs, my favorite race. I am very happy with what has been done by the development team. I have been posting forums about the dawi needing an update for many months, and I love how my wishes and many others have been answered.It is nice to see Thorek Ironbrow with his rune artifacts, master engineer reworks, grudge system overhaul and many more. I can not belice how you guys managed all of this. However, I do notice some minor things to be noted that I believe could be fixed very easily. Since the dawi are being updated, might as well do it now.
Do note, these are just my opinions and thoughts as a player, a youtube viewer of many influencers like Loremaster of Sotek, Turin, Milk and Cookies, ItalianSpartacus, Legend, Colonel Damneders, Greak book of Grudges and Linksi. Some of these are very demanding and probably not possible at the moment on top of the amazing work you guys did. Some are just little tweaks to abilties the dawi already have, just juggled around to make it a wee bit better.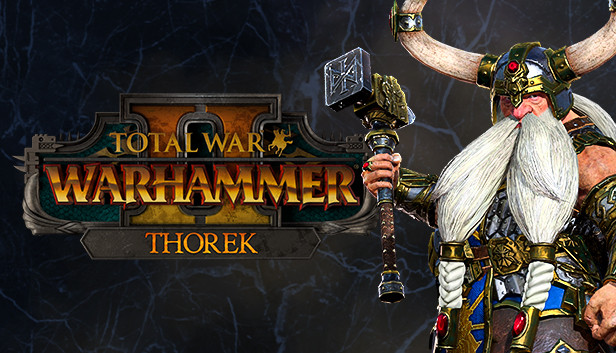 1. Thorek Ironbrow Love his model, however I noticed on Turin's Livestream, he seems not to be able to equip his unique rune hammer Klad Bracack on multiplayer.
2. I think the lightning rune spell of Thorek should be a bound spell , not tied to his hammer. In fact, I belive most runelords should have a similair maybe less potent bound bombardments like maybe a fire bombardment from the lore of fire as Thorek has Uranon's Thunderbolts. Instead maybe his hammer should increase his weapon strength, while keeping the frenzy and armour piercing. The reason being is the new rune lore has only one damage spell and seems it takes quite a while to get the rune hammer item along with the lengthy cooldowns. This is because I have not seen many of the influencers use the hammer's lightening.
3. Love the new Master engineer rework, however he use to have a skill ability that can increase the range of missile units by 10% and now it seems to be missing when I watched it from Loremaster of Soteks video, otherwise awesome .
4. I know this will be a lot of work on too of what you guys have accomplished so many, however I still do believe Master engineers should be able to mount Gyrocopters or bombers as they do in lore or even in the dwarf cinematic trailer. This might be too much to ask, but worth the quistions .
5. Also, Grombrindal's grudge system seems to encompass a lot of spite against elves and some of his item quest require to fight norscans and chaos. Therefore, I think he should be moved to nagrythe, which makes the most sense. This too seems to ask a lot?
6. I really like to rune system with the carnosaurs, the banner and character runes. However, I do believe it would be even more interesting if they can equip the old weapon, armor, talisman, enchanted items on units. Seems they would be perfect and make it even more fun , barring the few crazy purple items. Since these items and the rune equipping is still there, hopefully its not much work as much.
7. Also, the rule of three seems to be present everywhere. However, it seems units can not equip more than one rune. However, in lore you would not find ironbreakers would just a rune armor, but also rune weapons and banners. Therefore, I believe units should be able to have a maximum of three different runes on them .
8. I do believe, at least in campaign, rune units should be able to summon ethereal dwarf warriors, which would make dwarfs very much more fun and competitive.( thought the rune of doom might do it but its good) also this is asking too much, sorry
9. Instead of the punishing 50% upkeep on Belegar's army. I think it would be more thematic, if he would instead get kicked out of Karak Izor if he don't take the eight peaks in a given turn.This incentivizes the player while also not punishing them much.
10. I think Thorek should have a little higher armor, like maybe 130 or 135 from the start. He is the greatest rune-lord and worker of metal after all.
11. The rune of wrath and ruin seems very powerful and damaging. However, it seems Thorek does not seem to do a lot of damage as other spell caster lords. Yes dwarf magic is different, but since the rune magic lore only has one damage spell, seems could be made to wrack up more kills( not sure)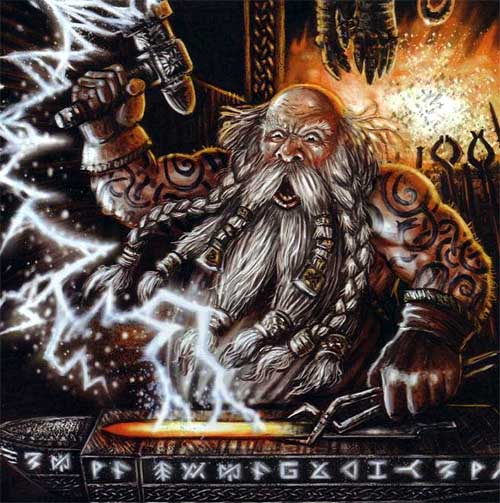 12. Also, I believe because runes are more precise and careful way of harnessing magic. I think dwarfs should not have a miscast chance as they do not in the lore. They already pay for their form of magic, by a longer cooldown then magic. Kraggi could instead further decrease the cooldown on runes
13. I do believe the 100 second cooldown on individual runes are good. However, I think the global cooldown for all runes is a bit too punishing for players. Dwarf magic is yes a bit less wild then winds of magic, but they should be able to cast a rune of slowness after a rune of wrath and ruin of slowness, something like that.
15. Warhammer 2 race lords, empire and greenskin blue skill trees were updated to have upkeep reducing abilities called the quartermaster. I am wondering if dwarfs have it now instead of recruitment cost reduction.
17. Also, Since warrior priests can increase replenishment rate, I think rune smiths should have that too, as they heal dwarfs in the lore.
18. Also, can engineers or thanes have a unique trait like High elves, empire that increase income by 10%. What if dwarf heros have a 10%-20% increased mining income with the trait: prospector akin to the high elf entrepreneur?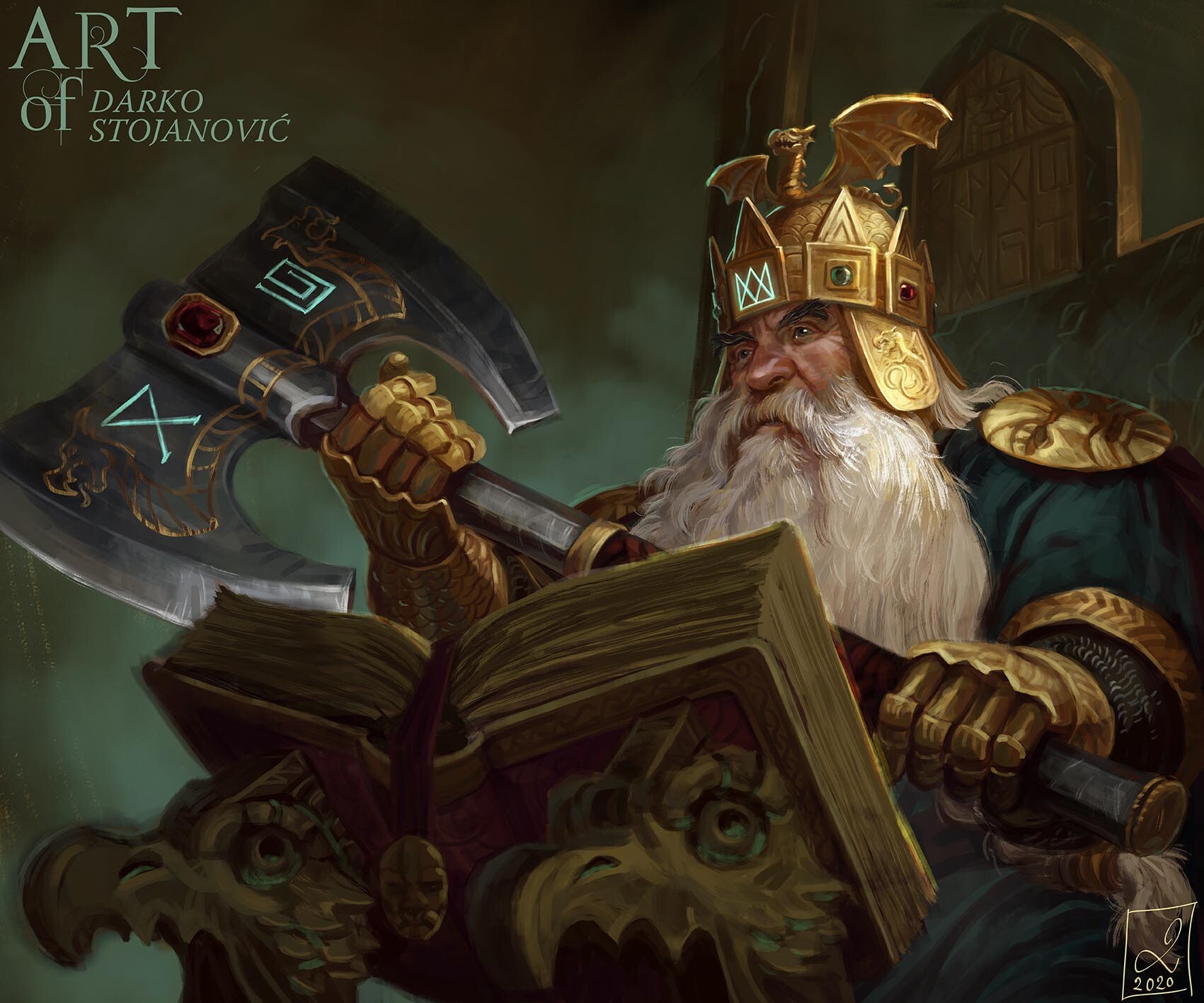 20. Thorgrim's throne of power in the lore had this aura of protection that makes him nigh invulnerable to attacks of giants, magic casters, and dragons. Hence I think he should have a substantial ward save of 30%. After all, this a rune itsm crafted by Grungi himself and has the rune of azamar, that is tied to the fate of the dwarf
18. Final note, were the greenskin ai problem fixed. In a dawi campaign, Grimgor and Wurzzag just spiral out of chaos and recruit a full stack of black orcs in two turns? The dawi were getting wiled out in almost every campaign
Otherwise, what an amazing work. Toast to CA