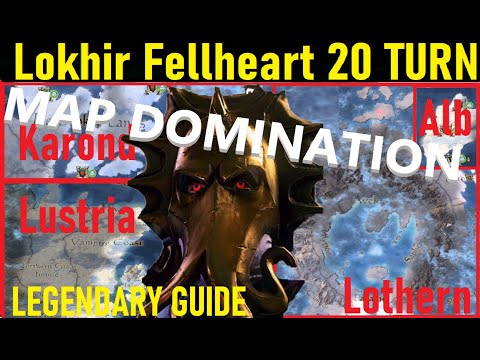 https://youtu.be/vjTLmRxhQsQ
Turn 19, took Lothern and another 5 complete provinces:
By conquest: Huntsmaster's Jungle, Vampire Coast, Volcanic Island
By confed: Broken Lands, Albion (Rakarth)
After this point was unbridled pillaging of Ulthuan's many ports. This guy makes HE expansion look slow, especially on Legendary where you have 5 black arks to put down revolts without supply lines and all provinces are stabilizing nicely.
If you're clammering for a fun campaign and haven't touched Lokhir for a while, I can't recommend this more.
I was inspired by LoTW's Lothern migration and thought "It'd be stronger if you conquer everything on the way", and this turned out to be true.
I thought I'd share this one because it's an absolute blast and is like no other DE Campaign I've played before.