Im not sure if anyone has raised this before, but just now as I watched Great Book of Grudges video of Khorne vs. Tzeentch, I noticed something about the Khorne units's voicelines. Please listen in on this video and jump to 5:15, 5:35 and 5:45.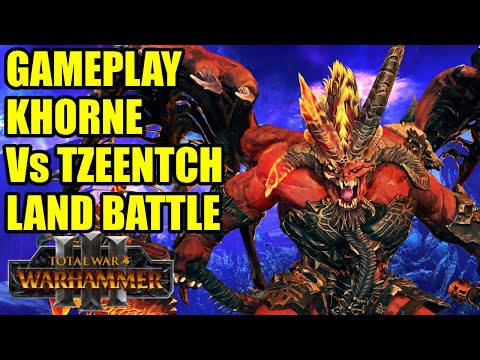 If you'll notice, as the player here clicks on the portraits, in order, of Khorne Chosen, a Gorebeast Chariot of Khorne, Khorne Chosen Greatweapons and finally a unit of Skullcrushers, you can hear them speak the following:
"Army of the Dark Gods!"
"For Chaos!"
"Followers of Chaos!"
"Army of the Dark Gods!"
Now this may just be me, but this doesn't sound very tailored to sound like an army dedicated to Khorne. Like wouldn't such an army shout things like "Skulls for the Skull Throne", "Blood for the Blood God" and "Followers of Khorne"? Specifically we have Chosen of the Blood God shouting loyalty to all of the Chaos Gods, not just to Khorne. This has a very Undivided feel to it, atleast in my mind.
What do you think guys, is it reasonable for Khorne-devoted units to shout things such as these?