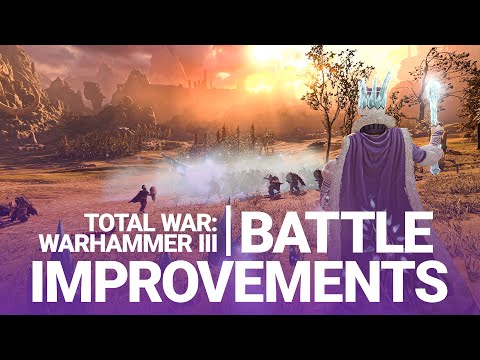 https://youtu.be/dOJLmVnFmhc?t=90
(1:30 time mark)
The only reason I can see why we can play WoC in TWW3 is if WoC have a place on either the TWW3 campaign map or the combined one. Unless there is a LL specific to WoC that CA is hiding and thus included only on the TWW3 map, this hints the combined map will be playable IMO.
I suppose the only time a faction was playable in custom but not campaign was Bretonnia, right?
One caveat I can think of off the top of my head: CA may have just mistakenly shown this roster even though they're not at all playable on release.
Edit:




Well, I think this about answers my question.
5900x @ stock , 4x8gb 3600mhz 14-16-16-36
ASUS TUF 3080 12 GB
4TB Sabrent NVMe SSD PCIe 4.0 w/ Windows 10 Pro 64bit
Post edited by neverending#5226 on