So back in the early development of WH1 we know that bodyguards were planned for generals and that unit formations were incorporated into the game. Somewhere in development however it all got scrapped, but the code still exists and several modders have incorporated them into their own projects with touch ups of their own. A really good example would be in this video here, with race appropriate and TT and TW friendly formations for the Dwarfs, Empire and High Elves respectively.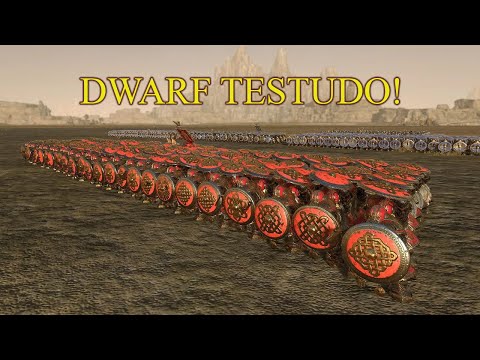 https://www.youtube.com/watch?v=coK2VPx3Ej4&ab
Now this discussion isn't about the mods though, there just an excellent visual representation of what I'm getting at. There's so much tactical choice available for the player, that's been there in every TW game prior and existed as fluff and abstractions in the TT (static models don't allow for much articulation of course lol) yet were stripped out of the final product. Personally, I find this baffling for what's supposed to be the premier real-time-tactics franchise of our time. In the video above we see dwarfen testudos completely neuter incoming fire from Sisters of Avelorn, a return of the defensive phalanx formations of Rome, Med 2 and Rome 2 (albiet buggy) and Spanish Tercios that open up new defensive layouts for gunpowder armies. Yet, none of that exists in what we have.
So my point being, what's y'all's thoughts on what could have been here? Personally, I like TW:WH for the setting, the vibrancy and the characters, but strip all of that away and the base Total War formula feels really freaking hollow and mediocre to me. I don't think lack of formations is the whole reason why, but it's a pretty big one IMO.