Hello hello, Please enjoy my fairly consistent method for a strong start as Zhao Ming.
This should work around 80% of the time and works out better than the method of taking Shang Yang turn 4.
I was going to do 10 turns but that required more user input than my version which only requires you to "play" 1 battle.
Check it out and let me know what you think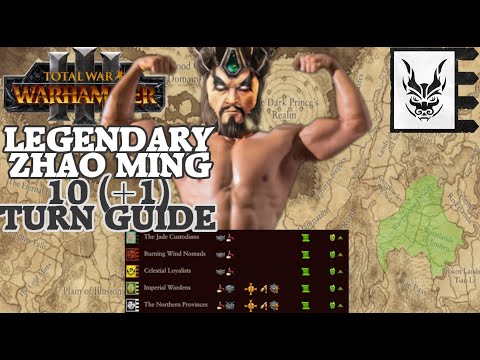 https://www.youtube.com/watch?v=YDywBZ1Kzjs
I try to make the shortest, concise videos about Warhammer over @
https://youtube.com/channel/UC2J7uEJEM2N39BMVGEjmfcw