Sebidee's Laocra Gael
Steam Link:
http://steamcommunity.com/sharedfiles/filedetails/?id=625948954
Hi guys, here's my latest unit mod, this time for the Ebdani, Total War Attila's Irish faction. Laocra Gael means Gaelic heros/soldiers and this is exactly what this mod adds.
By the late 4th century the Roman Empire was failing and massive raids in Britain were undertaken by the various Irish tribes. Roman troops were being withdrawn from Britain for the last time, leaving it vulnerable. Ambitious tribes are eager to carve out kingdoms in Britain and beyond!
This mod adds 15 land units and 4 naval units to the Ebdani roster. The land units are added to every part of the roster with melee units, ranged units and cavalry which appear in the early, mid and late game. The naval units are late game elites, feared Scotti pirates. All units are balanced and battle tested and many upgrade with technology so they are fully integrated into the campaign. They come with hand made unit cards that are near indistinguishable from the vanilla icons. All units are historically accurate and are authentically named, made with the help of Philip O'Hayda who is doing Celtic studies in a university here in Ireland. As an Irish man myself I loved making this mod. The Irish finally have varied and interesting roster in total war!
The full unit list and recruitment guide is on the mod page.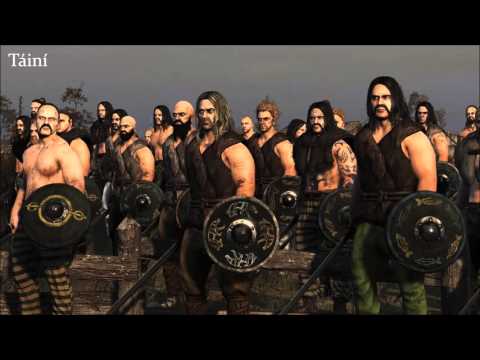 I hope you like the mod, please rate and leave a comment if you do
- Sebidee