With this post, and hopefully a productive discussion, I would like to stress an important issue in the current balance of the multiplayer ranked battles.
The current state of the balance in the Ranked multiplayer battles is that the only working META game is to bring two or even three duelists(Champions), specifically, Xu Chu duelists, upgraded to maximum level(top stats and all abilities) and right click enemy generals to Win. That is about it, army units are made irrelevant, other generals are made irrelevant, battle tactics are made irrelevant.
If you want to make the battles feel a bit deeper than that, you take two Xu Chu, with their ability to reduce damage taken by 50% and a Sima Yi, cooldown increase for enemy abilities, among other abilities. This way the strategists will keep the enemy generals for using their abilities as long as he is alive or on the battlefield(he can still affect enemy generals as he is fleeing the battle).
With the Romance mode being the default, and the only working mode for Ranked multiplayer, generals/Heroes are able to kill hundreds of enemy units without losing their health. This would make sense if Champions didn't act like Vanguards, who are supposed to be unit killers. But, in this balance Champions, who are to be duelists, are also able to kill enemy units just as good, if not better then Vanguards. On top of that their abilities allow them to kill massive numbers of enemy units in one strike. This makes Champions able to do everything you might need a general to do on the battlefield short of giving buffs to friendly units. And that part doesn't even matter, because units are just gimmicks in this mode. It doesn't matter what happens to units as long as you kill the enemy generals, taking Total War out of Total War leaving only generals combat mode.
This makes the battles dull, simple, uninteresting and each the same as the one before it. Just like this one where I try to show in depth this gameplay META balance, and express my feelings of how this is so very far from a Total War battle gameplay experience that player who enjoy multiplayer in this franchise are used to.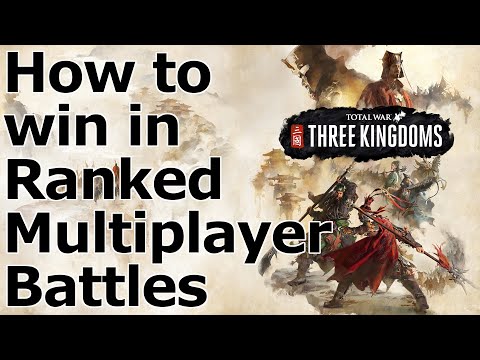 My honest hope is that developers at Creative Assembly have the wish to listen to the community and improve the Ranked multiplayer aspect of this game. The multiplayer community is large and very active, and while some may point out that we don't make up a large % of players, we represent the largest % of players who spend hundreds and even thousands of hours in Total War games. Multiplayer players are also the ones who spend the most time studding units, abilities, formations and all other aspects of the battles in Total War games, in other words the ones who will research the current state of the game and create it's best META.
The balancing can always remain separate for SP and MP so players who enjoy only SP should not fear that their gameplay will be impacted by changes made to make the MP experience better.
My own suggestion for starting to balance this problem out is that Champions / Duelists need to take far more damage from regular army units. But I want to hear from you, other players, what are you opinions on this matter and potential solutions.