I was looking at the Dark Elf list and most of their missiles are very short ranged. Should they have a heavy repeater crossbow variant that shoots ~200 range?
I know we have never had 'heavy' ranged weapons between bows and bolt throwers, but there is no reason not to have a 'heavy repeater crossbow'.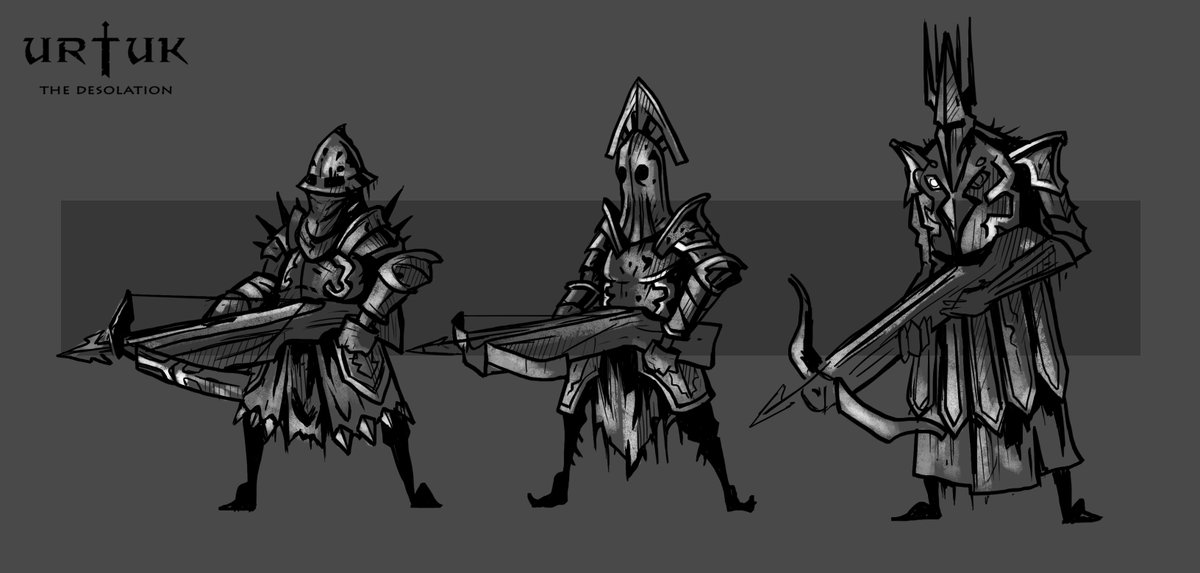 This is just some fun art from a darkest art style game... there are tons of art concepts with heavy xbows out there. A heavy crossbow is just a larger than regular crossbow.
If CA did make a heavy xbow foot elf, would they use the Scourge Runner style Xbow or something that looks more like a Larger Repeater Xbow? Range ~160 anti-large? Did you think it was odd when CA introduced the Scourge Runner style? It's pretty unique in the list and has it's own style.
Would the new unit be a group of shades called the Scourge Runners?
If they stuck with repeater bows, would it fire semi-auto two shots or four shots? Would it fire almost automatic like a Ratling Gun? Would it have snipe?
What would you want in the design if GW and CA made a def heavy xbow?