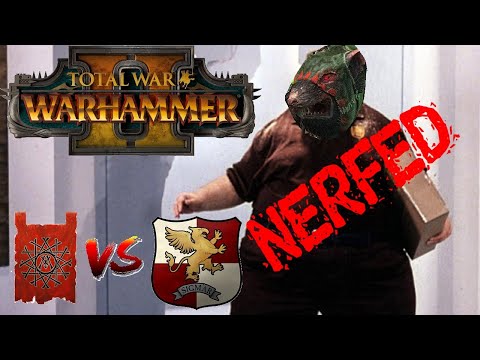 Takes less than ten seconds for the two Jezzails (RoR+standard) to destroy the Empire Great Cannon pieces and render the whole investment null. No, not a Jezzail thing, seen low tier ranged units accomplish the same. Especially grating when every single destroyed artillery piece massively lowers the potential damage of any artillery unit since, uniquely among ranged units, losing a piece means also losing a portion of their ammo.
Those two Jezzails would have taken far longer to bust down a unit of regular crossbowmen and handgunners which is plain stupid.
Artilllery pieces shouldn't be that fragile to everything and either ALL ranged units lose ammo percentages if they lose shooting members, or NONE do.