Lets start with the obvious here: N'kari never had rules in WHFB and never a miniature. In fact we had no special character "Keeper of Secrets" in 8 editions, so while we could pull some other lore names for a KoS slot, N'kari is probably still the most famous lore blurb and most likely to happen. And now lets dive into what we have.
A normal KoS
is a monster on foot, which is as fast as light cav. He has a very good profile, making him pretty good in melee. And he is a wizard with Lore of Shadow/Slaanesh to help out. Pimped with a good weapon and some good demonic gifts, this Greater Daemon is not to be underestimated. In fact, equipped with the lash
he was actually pretty feared in TT. Fast enough to avoid combat while still be able to come close enough to unleash hell in the shooting phase. N'kari should probably at least be on the standard KoS level. Maybe a bit above in some profile stats.
For starters, N'kari had rules in Wahammer 40k 2nd edition.
Which obviously does not help us that much for WHFB.
N'kari and (High) Elves have a established history. With friggin elven timelines and some retcons over the GW decades in several editions, it is hard to navigate things. But I gather this is what we should take away.
Generic history lesson.
Woodelves armybook 8th edition places N'kari into Avelorn during that time,
Some time later Aenarion apparently slew N'kari in whatever battle, as briefly mentioned in the HE 5th armybook.
In the later stages of that war, Aenarion grabbed the Sword of Khaine and fought four Greater Daemons, while Caledor was preparing the Vortex spells to banish all Daemons at once.
The Keeper of Secrets here, was N'kari. Again. As the novel "Blood of Aenarion" points out while also making certain that the battle of Korumel is covered.
Which gives us two points to cover. First, during that bit it is "beautiful womens laugh" for N'kari. While determining a gender on a KoS migth be a bit fiddicult, it is still worth mentioning. The other part is with confirming that it is N'kari, so the artwork of Aenarions fight gives us a depiction of it.
2173 IC, N'kari returns
DoC, 7th
DoC, 8th
If the artwork with the KoS here is just a generic one, or shall be N'kari in a "new" form is not stated and open to interpretation.
Around 2302 IC starts the "Age of Vengenace" where Malekith invades Ulthuan. This is from DE 8th armybook
HE 4th armybook
Woodelves 8th, interlinked here a sidestory to that encounter.
Around 2452 IC, N'kari attacks Naggarond to claim the Witch Kings soul (DE 8th armybook)
In the Tyrion & Teclis novel
there seems to be some interactive talk between
Malekith and N'kari.
We had this demonic gift item in DoC 8th armybook
N'kari was a boss battle in Warhammer Online:Age of Reckoning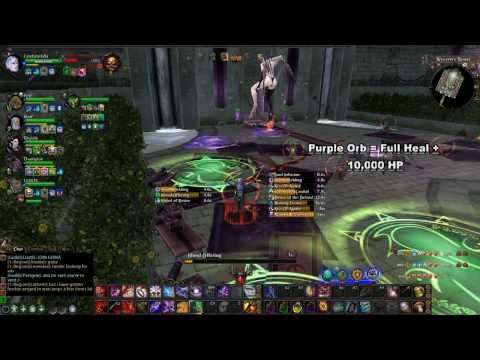 TWW wise, we have two epilogue texts directly mentioning it.
And that seems to be it.
The artwork of Aenarion does implicate the classic "cow" direction for a KoS which was around from 3-8th edition.
While the picture of the 8th DoC armybook, which still might not be N'kari himself, and the WAR model are using the Forgeworld KoS miniature.
GW with AoS has now a new KoS model, while afaik they did not dig up N'kari but rather created their own new special chars, it is unknown if the new Daemon design will now flow back toward TWW3 and shape a new form, or if CA maybe goes oldskool here while spicing the details up themselves.
But will N'kari appear in TWW3? The Vortex epilogues certainly point into that direction. While he could be just a story device for some cutscenes, guiding whomever might be picked as Slaanesh LL, the theory of the four Chaos faction LLs being all greater Daemons, is still alluring.
Gameplay wise it is hard to speculate what to expect, since we have no TT special rules covering N'kari and maybe giving it an agenda. Obviously he hates Aenarions bloodline and elves in general. Above lore shows he crossed path with some special characters who are already included in TWW. So some rivalry/gameplay mechanics could be woven around that. While Ulthuan probably not will be featured on the campaign map, in (Im)Mortal Empires he could have certain victory goals centered around burning Ulthuan to the ground. Slaaneshs theme with corruption, seduction and an drive for excess could peddle in different ways but I don't know if some special gameplay mechanic could be build around it. From the expected 4+1 Chaos LLs, the Slaanesh one might prove to be one of the more surprising ones. May it be N'kari or not.
Similar Topics
Champions of Undivided
Champions of Khorne
Champions of Tzeentch
Champions of Nurgle
Champions of Slaanesh
------Red Dox