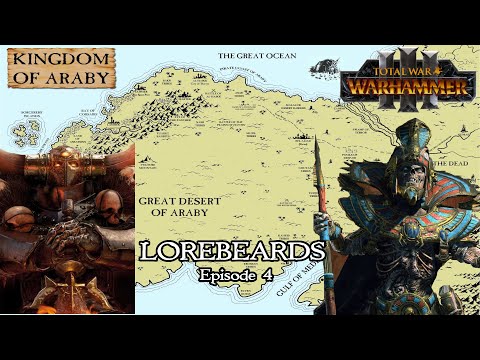 Both of the most important tw Warhammer youtubers are talking long about Arayb and not only that, they consider Araby is a given at some point.
REJOICE IN THESE DARK TIMES!!
To summarize loremaster and nathan ask to stop the fake news about araby cause it hurts their chance of inclusion, is that so difficult to understand? Jump to the araby train.
*Justice, cats and CONFEDERATION ENABLED for the Tomb Kings and Vampire Coast! feat mummies and Apophas.
*Exclusive DLCs for Tomb Kings, Vampire Coast,
BM
, CW and
WE
! #DLCsAreRacesToo
*Remaster all WH1 and WH2 faction icons for WH3!
*Ogre Kingdoms core race or death!
*Bring back settlement conquering artworks!
*Gnoblar Carpet for Greesus
*
Improve UI