Turin is streaming a Volkmar campaign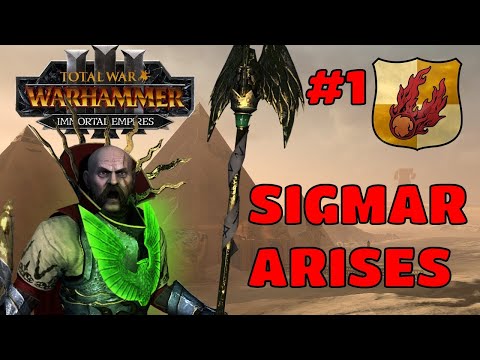 and that allowed me to grab some screenshots of Volkmar's new mechanics-
The first mechanic is the
Books of Nagash
, this is a slightly reworked version of the Tomb King mechanic. As before you have to either defeat an army or occupy a settlement to gain control of a book. Each book provides it's own unique reward when Volkmar seals it as well as one point of Zeal.
Each point of
Zeal
you gain will unlock a stage on the Zeal meter on top of the screen
Each stage reached gives you access to one of the Empire Runefangs and also unlocks the recruitment of some of the Elector Count State Troop units. You also get increasingly reduced upkeep for those units. The last 3 stages also provides all of your characters with an increasing amount of Ward save. (5% to 15%)
The books of Nagash are not part of Volkmar's victory conditions, probably because the AI does not interact with them. As a result the hunt for the books of Nagash is not an organic part of Volkmar, it is something you do to stack more buffs.
Personally I find Volkmars new mechanics disapointing, Volkmar is a DLC lord yet his mechanics are not up to the standard set by WH2 FLC lords. (Which I think should be the minimum expected standard.) Clearly Volkmar's mechanics were only allocated a minimal budget and this forced the devs to make two barebones mechanics. (We all know that the DLC team can produce much better content.) Seeing the mechanics killed much of my interest in playing a Volkmar campaign even though he was my number 2 choice for an IE campaign after Valkia.
The user formerly known as KN_Gars, thanks for the involunatry rename CA.